Sleep. One simple syllable… Yet, for anyone struggling to sleep – the word takes on greater significance. It can even signal anxiety and stress, two words meeting planners and their delegates would go a long way to avoid when they want to perform at their best.
The Great British Bedtime Report, produced by the Sleep Council, revealed that 27% of us Brits are sleep-deprived and 33% of us only get five-six hours sleep a night. Which is considerably less than the six-nine hours experts believe most adults need to feel mentally and physically good.
More than four in ten Britons feel positive after a good night of Zzzzzs, and 24% feel more productive, it is no wonder that sleep – and getting enough good quality sleep – is an issue for delegates and the event teams who plan their trips.
Getting a good night's sleep is key to keeping stress levels in check – which is vital for successful event.
Alice Franks, CWT M&E's event manager, travels often for her job, and as sleep is one of her favourite things, she has to find time to make it a priority.
"I am lucky I can sleep on tubes, trains, planes and in the back of taxis so I try and maximise my nap time whenever I can. I even manage a power nap on the way to work each morning (when I manage to get a seat on the tube!)" she explains.
As sleep is the first thing that's sacrificed whilst onsite, the week before an event, Alice tends to cut down on social plans. "When I'm tired, I'm not as 'on my game' which you need to be when dealing with complex event-situations. For multi-day events, I try and find some time in the day (or night) to have a brisk walk outside or go for a 10 minute workout – it clears my head and helps me be physically tired for a better sleep."
How to turn off by turning on…
Our guide to the best new sleep gadgets:
All sleep experts agree on one thing – screen-use and sleep are not good bedfellows. But, some technology offers sleep solutions for slumber-filled, stress-free business trips …
Somnuva, created in partnership with Cambridge Sound Technologies, is billed as the World's first sleep device to use a patented, proven algorithm that creates tones and pulses tuned to match the different stages of the entire sleep cycle (REM and non-REM stages). The patterns lull the brain like a memorable song. In trials, 92% of people slept better and longer.
RRP £420. Businesses can buy 12 Somnuva devices for £2,900, a discount of 42%.
New for 2018: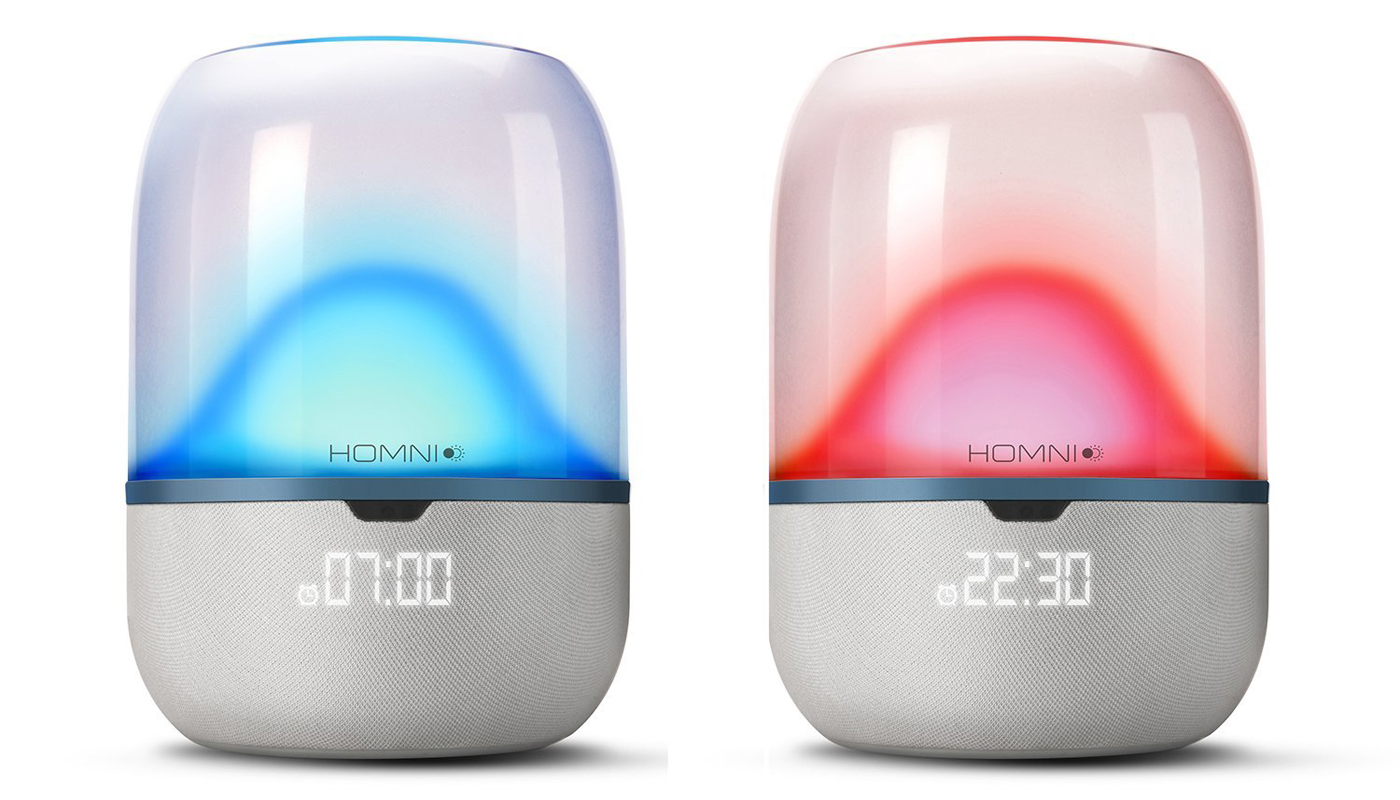 HOMNI has been developed in partnership with the European Sleep Centre. The device diffuses different light, from a choice of 16 million shades, for each stage of sleep. There are red hues, which work with the sleep hormone melatonin, to get to sleep and blue tones for a gentle awakening in the morning.
HOMNI, to be launched in Q1 2018, has an RRP of £199.